Archives
Blog | Arbortext Podcast | Common Questions | Liz Asks | Liz's Tech Corner | Newsroom | Presentations | Publications | Release Details | Webinars | Workshops
Webinar archive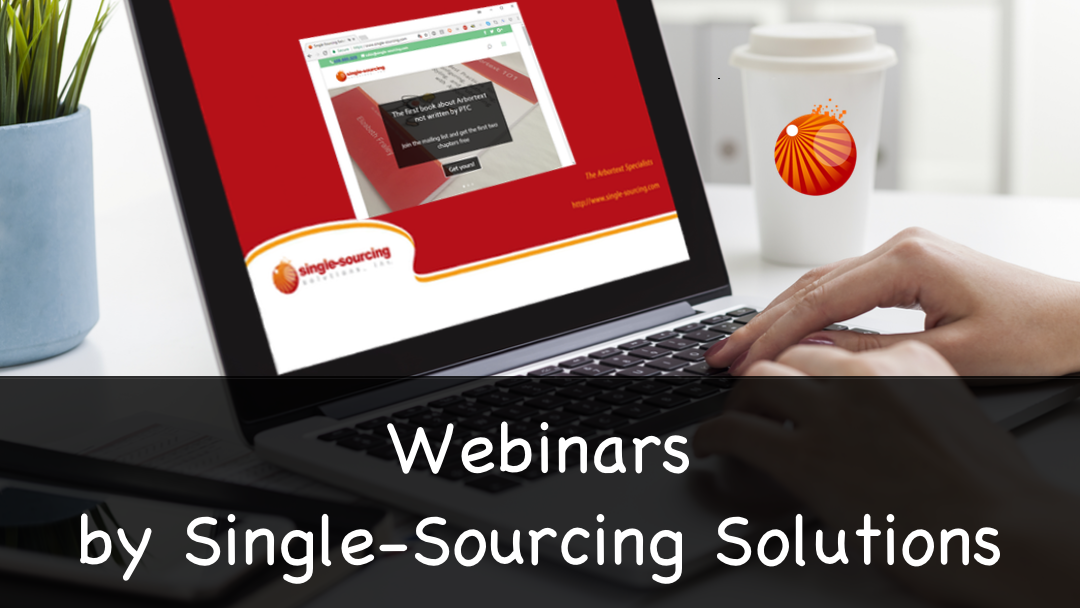 We host webinars frequently on a variety of topics. Webinars may feature experts in the field, our staff, or other product companies. Webinars are categorized by venue and key concepts.
A crucial benefit of moving to a structured authoring environment is the ability to easily reuse content. Text entities, file entities and now with the DITA standard there is also keys and keyrefs. This DITA key method allows a user to create a placeholder for text, file paths or graphics….
Traditionally, stylized DITA output has been clunky and code-editor driven. But it doesn't have to be that way. See how one tool is taking features from other user experiences and bringing them in to a world that has been neglected. You can create styling libraries like you create content libraries….
Reusing content is beneficial but complicated without knowing how and what to reuse. Join easyDITA to learn how to set up reuse strategies, tie in organizational goals, and employ best practices for your team. About the Visiting Dojo Master Gosia Radymiak is a Customer Success Manager for easyDITA, a DITA…
Technical Writing is a profession with a bright outlook, and the sun is burning hottest in the open source arena. Remote source control sites like GitHub and BitBucket are new landscapes for technical writers. These sites provide places where you can learn and exercise new skills. They also present a…
Feeling overwhelmed? Stuck? Less productive than you want to be? Join us in discovering five productivity hacks that you can implement today that will help you be more productive! Today's technology allows us to get more done faster, but this increased efficiency often comes at the price of time to…
How do you establish a style guide, and how do you keep it going? In this session, I'll talk about my experience implementing and maintaining a corporate style guide. What started as a casual department guide for 25 tech writers is now a formal style guide for all content creators…